3D bioprinters are steadily becoming a staple in research and health settings around the world—and Russian researchers from the 3D Bioprinting Solutions lab just outside Moscow are proving just how powerful they can be. Their aim is to perform the first transplant of a 3D bioprinted organ. The organ of choice? A thyroid gland, due to its relative simplicity. If the operation succeeds and the thyroid is accepted by the patient's body, the lab will work on transplanting a 3D bioprinted kidney in the coming years.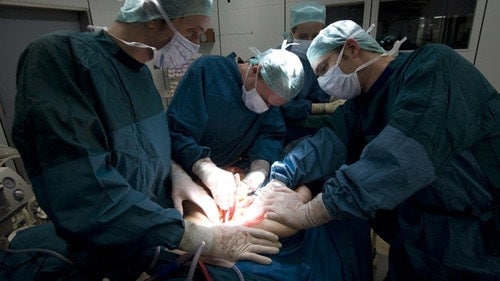 The thyroid will be printed using fat-derived stem cells, and a hydrogel. Since the patient's own stem cells will be used, the hope is that the resulting thyroid gland will not be rejected by their body.
Head of research at the lab, Vladimir Mironov, is excited by the prospect of applying this technology to kidneys: "The one who will be the first to print and then successfully transplant the kidney to the patient – who will stay alive – will for sure get a Nobel prize."
The whole 3D bioprinting community, including us here at Allevi, has high hopes for the operation. Its success could be a huge watershed moment in medical history.