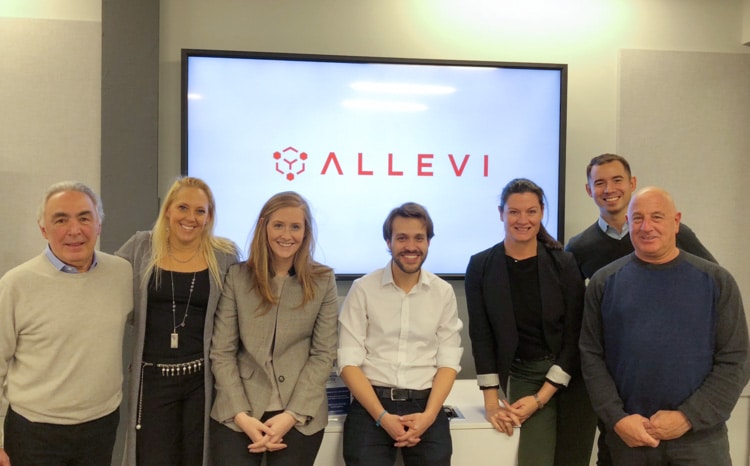 We're excited today to announce the newly formed Allevi board of directors, observers, and scientific advisors.  Individually, each member brings a specific skill set and background to the company and the aggregation of their expertise is what makes this an amazing team. We know that this group will help us crush our goals in 2018 and beyond.
The new board members range in background from successful entrepreneurs to leaders in the life sciences industry. We would also like to introduce our scientific advisors who are leading researchers in the field of regenerative medicine with expertise in bioprinting platforms, developing bioinks, and tissue engineering.
Board
Ricky Solorzano, CEO of Allevi, guides the vision, strategy, and day to day operation. He has been obsessed with tissue engineering for 8 years, understands how to position the company to be successful within the industry, and has been a Forbes 30 under 30, Inc 30 under 30, and Business Insider 100: The Creators #65
Madeline Winter is chief operating officer for Allevi and is responsible for sales, marketing, and daily business operations. Her background in mechanical engineering provides her with a data-driven and detailed approach to problem-solving. She is responsible for ensuring strategic vision translates into profitable operations. Ms. Winter's efforts have helped grow Allevi from a company of a few users to a leader in biofabrication worldwide.
Evangeline Gonzalez loves building new things! Evangeline first started off her career at Life Technologies understanding the necessary fundamentals to drive product commercialization for company growth. She rose the ranks to Chief Marketing Officer and drove $3.2B worth of revenue.
David S. Joseph has over forty years of healthcare management and life science experience including CEO of five life science companies. He served as Co-founder, President and CEO of Othera Pharmaceuticals; Orthovita, public company acquired by Stryker Corporation in 2012. Prior to Orthovita, Mr. Joseph co-founded two medical device companies: Surgical Laser Technologies, Inc., an IPO in 1989 and SITE Microsurgical Systems, acquired by Johnson & Johnson Corporation in 1983.
John M. Ballbach has a deep understanding of navigating the life science industry as a whole. He understands how the industry moves and is able to maneuver it to achieve success. As Chairman, President, and CEO of VWR he accomplished above market revenue growth rates, margin expansion and double-digit earnings growth.
Board Observers
Frank McCaney is an accomplished executive with more than 25 years of demonstrated growth and success in medical devices and drug development. Whether big or small Frank has seen it all. Experienced in Business Management at the CEO level, drug development, raising capital, M&A, Sales and Marketing, and turnarounds.
Angelo Masciantonio was a 5-time E&Y Finalist and Winner starting in 1988, started 3 successful companies and has 30 years of CEO experience. Angelo has a deep passion for starting, accelerating and growing companies. He has deep experience creating venture-based companies and has a great sense to bring the right people together.
Karen Griffith Gryga is an experienced venture capitalist, investor and entrepreneur with over 25 years of startup and emerging growth company experience. Karen is Chief Investment Officer for DreamIt. Karen is also co-founder of Dreamit Health and founder of the DreamIt Athena program which focuses on female founders. Karen has helped launch over 200 companies that have generated over $1.5 billion in shareholder value.
Jenn Hartt is Director of Investments, Health & Digital Health, for Ben Franklin. Hartt directs all of Ben Franklin's life sciences investments in companies with technologies ranging from clinical healthcare IT, medical devices and diagnostics to therapeutics.
Scientific Advisors
Dr. Anthony Atala is the Director of the Wake Forest Institute of Regenerative Medicine and the W. Boyce Professor and Chair of Urology at Wake Forest University. Dr. Atala is a practicing surgeon and a world leading researcher in the area of regenerative medicine. His work focuses on growing human cells, tissues and organs.
Dr. Shrike Yu Zhang currently holds a faculty position of Instructor of Medicine and Associate Bioengineer at Brigham and Women's Hospital, Harvard Medical School. His research interest include organ-on-a-chip, 3D bioprinting, biomaterials, and developmental biology.
Dr. Aleksander Skardal currently is an Assistant Professor at the Institute for Regenerative Medicine at Wake Forest. He is a world class leader in understanding bioink for bioprinting and has a great understanding of bioink future development and applications.