Microvascular anastomosis (or the method of surgically connecting blood vessels) is a common part of many reconstructive and transplant surgical procedures.
There are multiple methods for connecting two veins together including coupling devices, surgical glue, and surgical suturing but each method has its downsides; coupling devices often face rejection from the body, glue could introduce contamination or clotting to the vein, and suturing (the most commonly accepted practice) is a delicate and time-consuming procedure.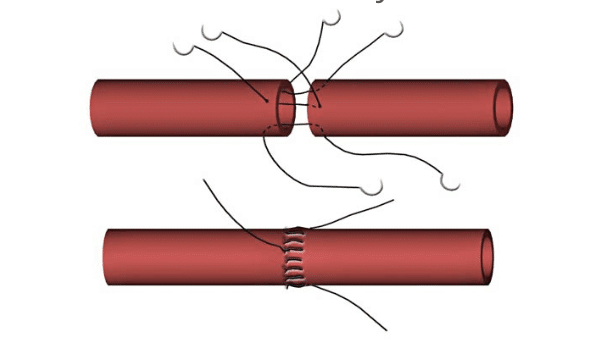 During the suturing procedure, surgeons are in a race against the clock to quickly connect the veins together to ensure that organs continue to receive proper blood flow. However, blood vessels of differing shapes and sizes can sometimes make this procedure difficult to maneuver in a timely fashion.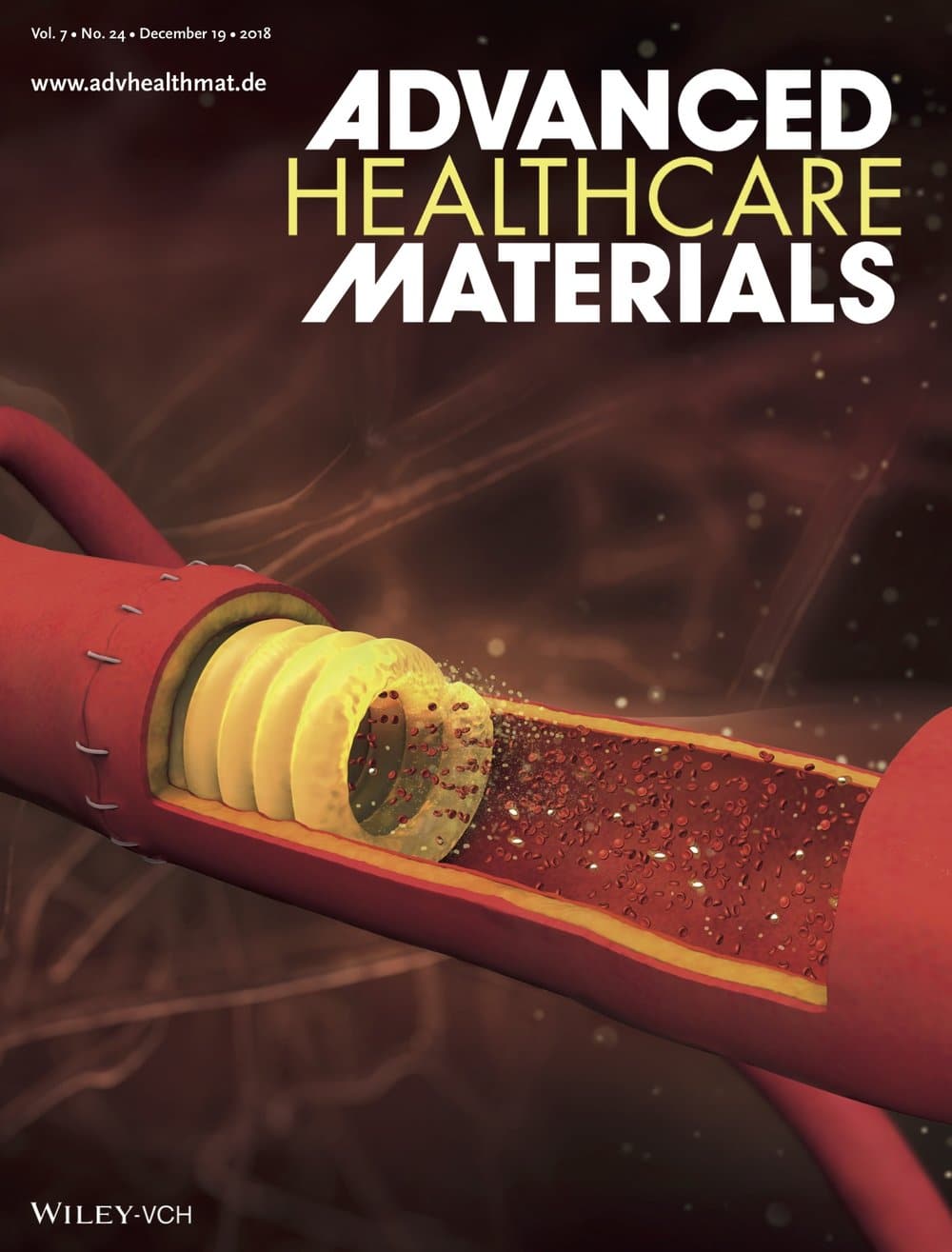 In their recent paper titled, "3D‐Printed Sugar‐Based Stents Facilitating Vascular Anastomosis", researchers at Brigham and Women's Hospital & The University of Nebraska Lincoln collaborated using an Allevi 2 bioprinter to find a solution to aid in the intricacies surrounding this procedure.
Here, dissolvable sugar‐based stents are 3D printed as an assistive tool for facilitating surgical anastomosis. The non-brittle sugar‐based stent holds the vessels together during the procedure and is dissolved upon the restoration of the blood flow. The incorporation of sodium citrate minimizes the chance of thrombosis, and the dissolution rate of the sugar‐based stent can be tailored between 4 and 8 min.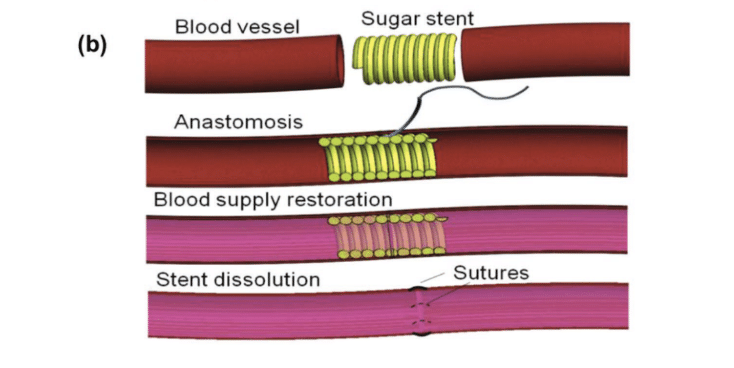 3D printing is an ideal method for constructing these stents because you are able to quickly design and create custom geometries to fit the patient's vessels.
The effectiveness of the printed sugar‐based stent was assessed ex vivo and found to be a fast and reliable fabrication method that can be performed in the operating room.
This new method of aiding surgeons is a game-changer as it is dissolvable, tunable, and completely customizable. In the future, your doctor could quickly print out stents to match your exact vein geometry which would reduce the time spent on the operating table and under anesthesia.
Interested in learning more about this novel technique? You can read the full paper here: https://onlinelibrary.wiley.com/doi/abs/10.1002/adhm.201800702?af=R&