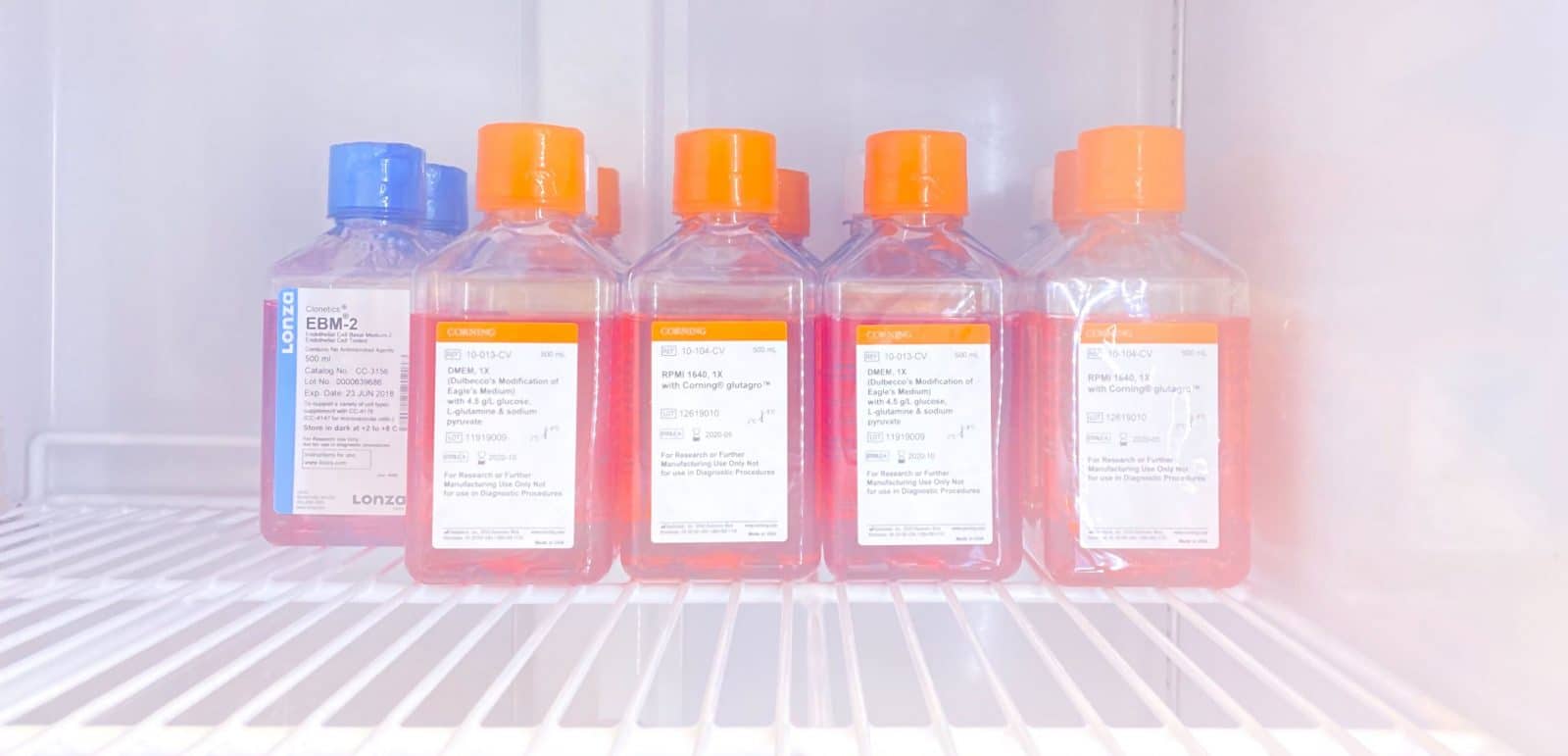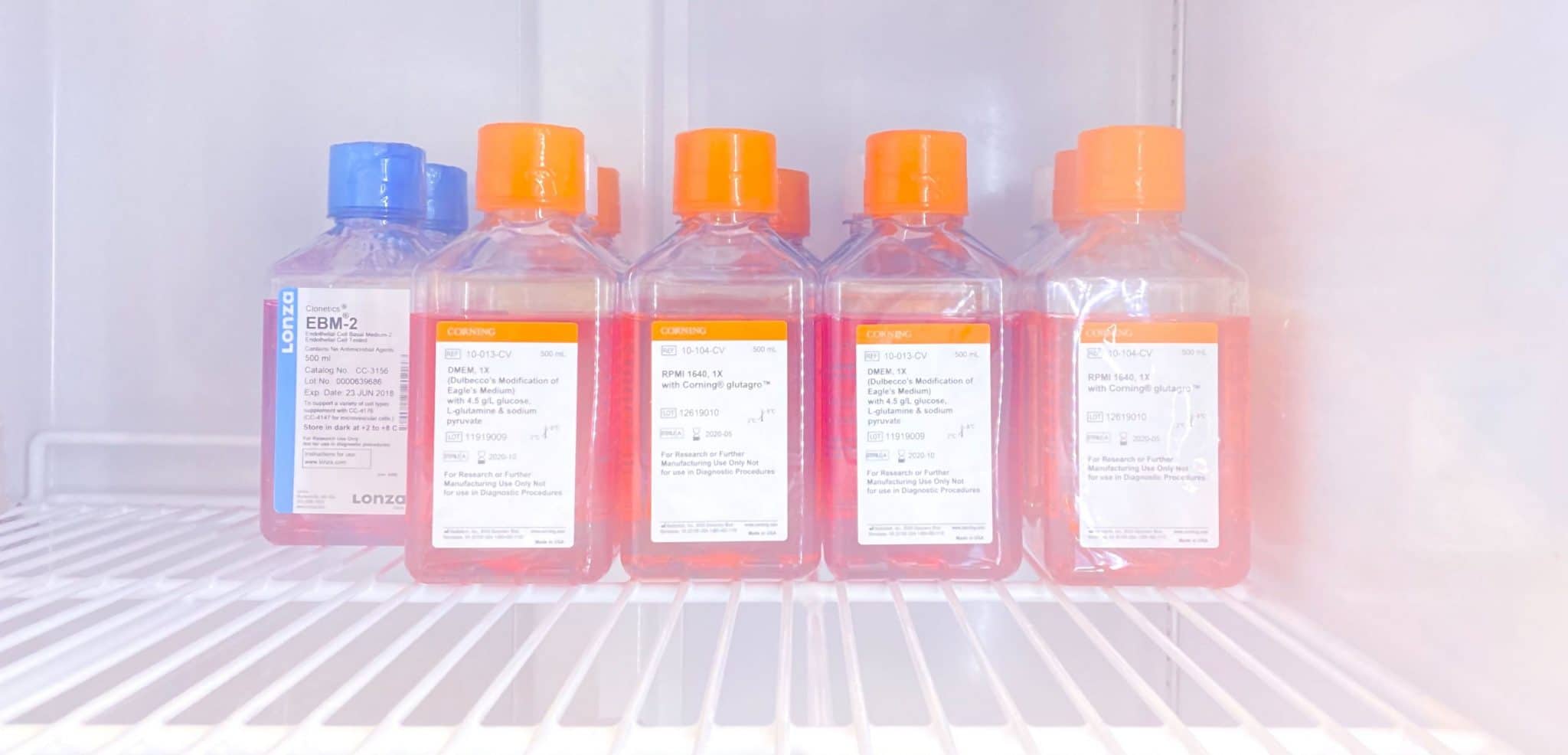 Overview
This protocol will walk you through the process of feeding HUVECs.
Materials
Human Umbilical Vein Endothelial Cell Flasks
Micropipette Tips
Microscope
Incubator (37˚C, 5% CO2, 90% humidity)
Timer
Methods
Warm EGM™-2 to 37˚C in the water/bead bath;
Spray it down with ethanol and place them inside a biosafety cabinet (BSC);
Spray down incubator doors with ethanol and minimize breathing to diminish contamination risk;
Remove cell culture flasks from incubator and place them under microscope to ensure there is no contamination;
Still, under the microscope, check for flask confluency by analyzing the ratio of surface area occupied by cells and surface area not occupied by cells. If confluency is ~70-85%, follow this protocol on cell passaging;
Spray down flasks with ethanol, wipe them with kimwipes and place them in BSC;
Aspirate cell media from culture flasks, ensuring to avoid touching the bottom of the flask;
 Add fresh cell medium to your flasks;

Note: if your cells are 25-45% confluent, add 0.3 mL/cm2. If your cells are 45-70% confluent, add 0.4 mL/cm2;

 Place your flasks back into the incubator;
 Feed every 48 hours.