What is the FDA Modernization Act?
The FDA Modernization Act 2.0 aims, in short, to update the U.S. Federal Food, Drug, and Cosmetic Act of 1938 by removing the requirement for animal testing before new pharmaceutical products reach the market. In essence, this law from the 1930s states that all new drugs and cosmetics must be tested on animals before moving on to clinical trials and being approved for human use.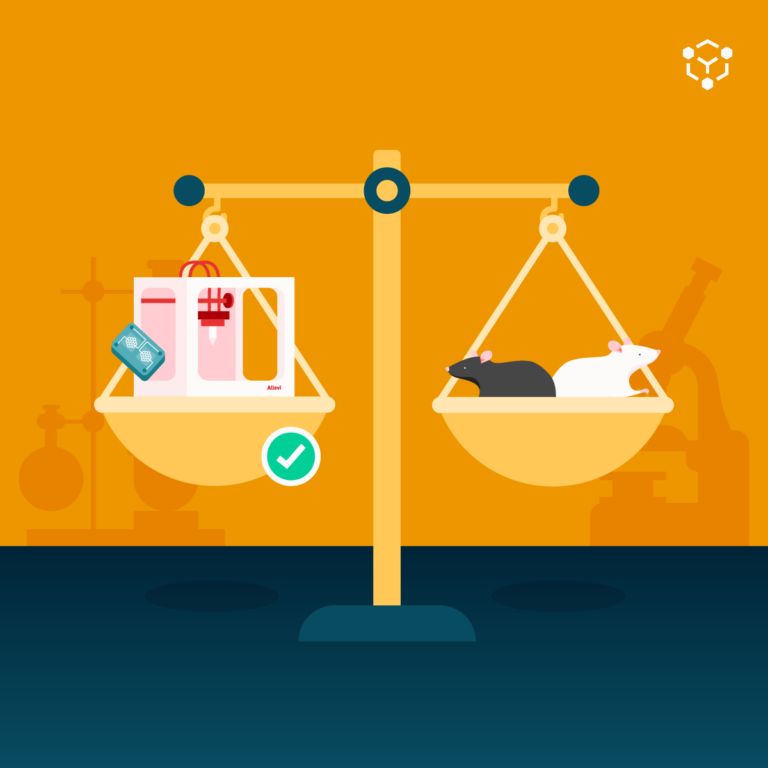 Moving away from animal studies
Though animal testing has been key to enabling the development of drugs for human use, high clinical trial failure rates indicate that these models are not robust enough to predict safety and efficacy of tested drugs on human subjects. Evidence shows that about 95% of new drugs validated by animal testing later failed in clinical trials for use in humans (National Center for Advancing Translational Sciences). In cancer therapeutic development, less than 8% of results seen in animal studies can be translated to clinical studies (American Journal of Translational Research). These limitations have underscored an imminent need for the development, validation and adoption of more physiologically relevant preclinical testing models that can diminish the number of false positives responsible for high clinical trial failure rates.
3D bioprinted models
3D bioprinted models and organs-on-chips present innovative solutions to bridge the gap and accelerate advances in human-based in vitro models. These technologies enable the creation of physiologically relevant 3D constructs composed of human cells and tissue-based materials that recapitulate human organ, tissue, and disease structure and function.
Pioneers in 3D bioprinting have demonstrated the potential of adopting 3D disease models to provide improved results in future drug screens. The Shrike lab, for example, designed an in vitro tumor model using a tumor-on-a-chip with a bioprinted blood and lymphatic vessel pair (TOC-BBL) utilizing the Allevi 2 bioprinter. This system may provide a viable in vitro platform suitable for analyzing drug interactions and kinetics for anticancer drug screening (Advanced Functional Materials journal). In their advanced model, the group was able to simulate not only drug delivery to cancerous tissue, but also drainage through the lymphatic vessel, more closely mimicking in vivo drug kinetics. In another study, Cuvellier et al. developed a novel 3D liver tissue model bioprinted with the Allevi 2, a model with great potential for human liver tissue generation and its use in biotechnological developments (Biofabrication journal).
How should we adapt?
Ultimately, the FDA Modernization Act 2.0 aims to expand regulatory safety and efficacy testing options for pharmaceutical and cosmetic companies, this new bill will boost research on alternative drug testing systems, such as 3D in vitro and in silico models. Consequently, 3D bioprinting is further highlighted in the industry as a powerful technique used to fabricate functional 3D tissues. In addition, following steps similar to resolutions already adopted by the European Union (European Medicines Agency), this bill is expected to encourage U.S. pharmaceutical companies to increasingly adopt novel technologies into their testing pipelines, providing hope for a full transition away from animal testing.
Start your 3D bioprinting journey with Allevi today! Speak to our Sales and Customer Success team for more information.