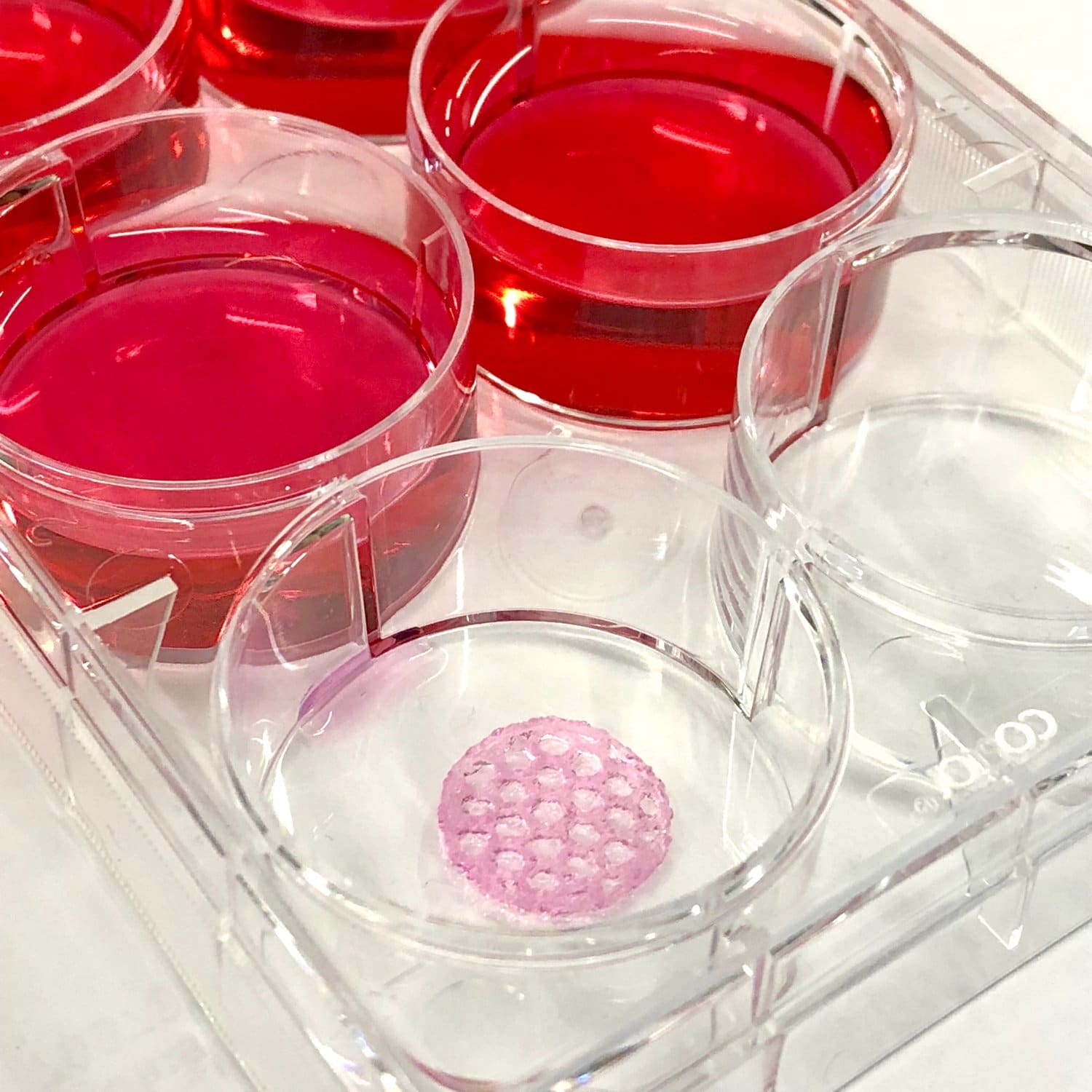 Gelatin Methacrylate (GelMA) is a popular material in bioprinting due to its mechanical properties and printability. The methacrylate groups in this bioink mean that you are able to cure the bioprinted construct using light. Depending on the photoinitiator you prefer to work with(LAP, Irgacure, Ruthenium), you can shine the correlating wavelength on the bioink in order to cure(or harden) the bioprinted construct. This feature allows you to tune the rheological properties of your bioprint to your preference. However, the process of methacrylating gelatin and sterile filtering it is time-consuming, cumbersome, and inefficient. Our new sterile gelMA solution makes it easier than ever to bioprint soft tissues.

We know how annoying it can be! So after months of testing – we're excited to release our new pre-sterilized and pre-loaded GelMA that is ready to be mixed with your cell suspensions and photoinitiators.

This easy-to-use and first-in-class bioink will take hours off of your bioprinting workflow; allowing you and your labmates to focus on the research. No more filtering. No more lost product. No more measuring. Just add your cells and start bioprinting!

We want you to be the first to give it a try – visit the Sterile GelMA product page here and tell us what you think by dropping us a line at [email protected]. Happy bioprinting!