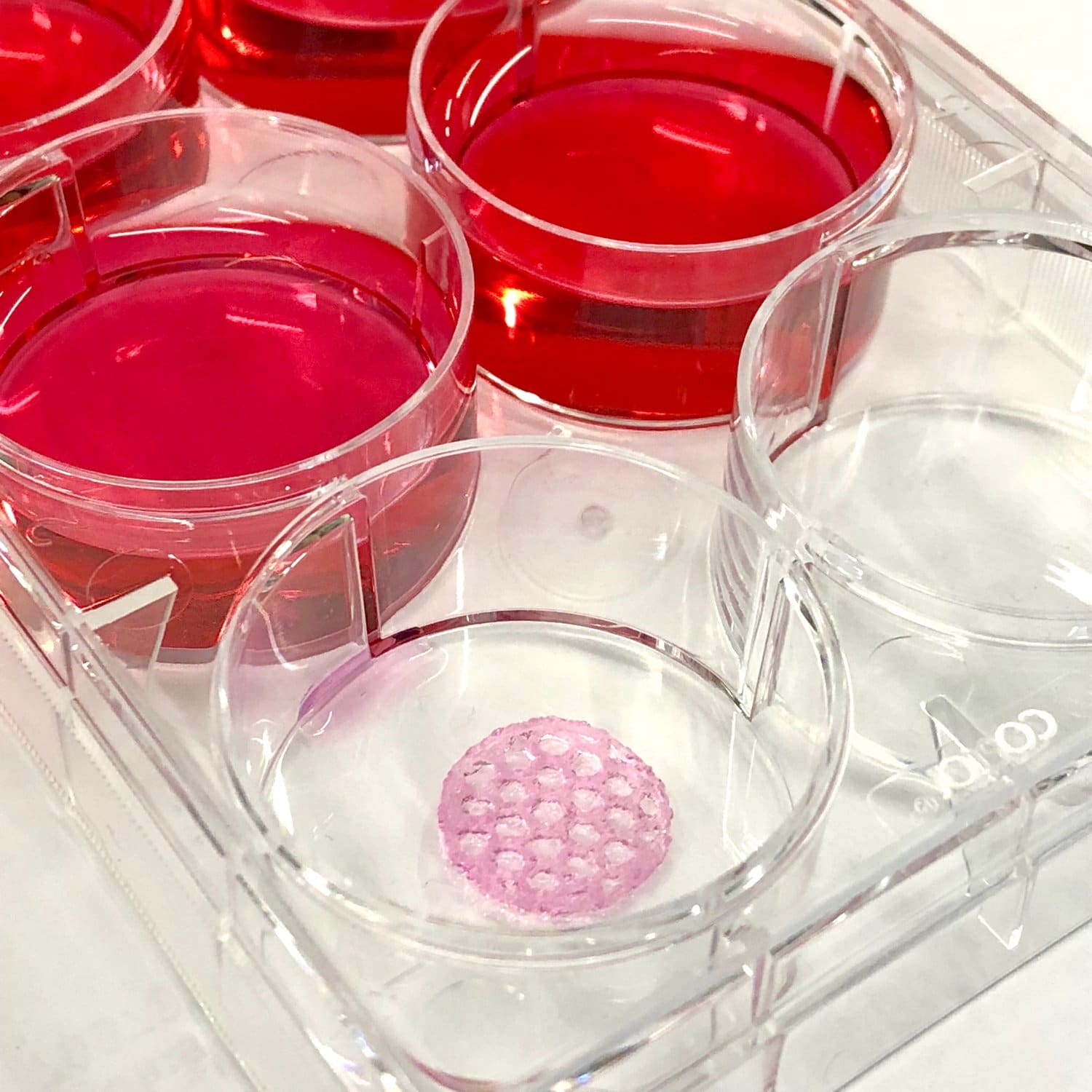 Gelatin Methacrylate (GelMA) is a popular material in bioprinting due to its mechanical properties and printability. However, the process of methacrylating gelatin and sterile filtering it is time-consuming, cumbersome, and inefficient.

We know how annoying it can be! So after months of testing – we're excited to release our new pre-sterilized and pre-loaded GelMA that is ready to be mixed with your cell suspensions and photo-initiators.

No more filtering. No more lost product. No more measuring. Just add your cells and start printing!

We want you to be the first to give it a try!