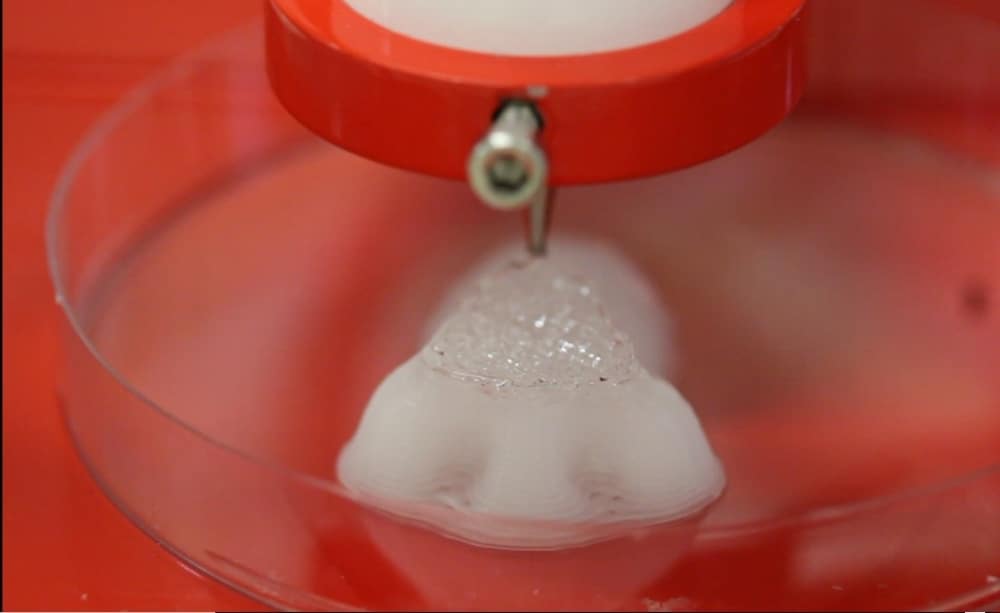 Polycaprolactone (PCL) is a popular bioprinting material because it offers the advantages of a hard plastic while remaining biocompatible and biodegradable. Although it is commonly used, bioprinting PCL can be tricky at first. Follow these troubleshooting tips for bioprinting PCL to help overcome common issues and improve your final PCL bioprints!
I can't get my PCL to extrude fast enough (or at all).
Let the PCL melt for a longer duration before printing. You may need to wait as long as 30 min for thorough melting of larger samples.
Check the amount of PCL that is loaded in the syringe. For best results, use 3 mL or less.
Use a wider diameter, lower gauge, needle. See our store for full-metal heat resistant tips in a variety of diameters.
Increase your temperature from 100 °C to 110 °C.
Increase your pressure from 100 PSI to 110 PSI.
The print surface moves during the print.
Increase the grain of the print surface. We offer petri dish sandpaper inserts in our store.
If possible, increase the temperature of the print surface. Allevi 3 users should try programming a bed plate temperature of 30-35 °C.
Lower the print speed.
Try taping the build surface down.
There is a buildup of PCL around the extruder tip during the print.
Increase the layer height in the print to make more room for each layer as it prints.
Lower the pressure to avoid over-extrusion.
Increase the print speed to reduce the strand size.
After printing, there is PCL residue clogging my metal syringe and tip.
If you are going to use your syringe for PCL again, you can just heat up the residue with the pellets you use in your next print.
You should remove your metal tip and replace it with a new one. When remove the old tip, you may find a cone of PCL left behind. You should cut this off before replacing the metal tip.
If you would like to use something different, or just want to remove the residue, you can follow our thermoplastic cleaning guide.
I can print with PCL, but the resolution is too low.
Use a lower diameter, higher gauge needle.
Increase the print speed.
I have my metal syringe ready, but what types of syringe tips can I use?
When it comes to high pressure printing, you should use a tapered tip rather than a straight shaft tip. This helps reduce the shear stress exerted on the material and the pressure required to extrude the material. You can find tapered, metal body tips in our store.
High temperature printing can benefit from the use of a full metal tips without any plastic elements. You can find full metal syringe tips in our store.
We hope that you found these tips for bioprinting PCL helpful! If you're still troubleshooting after this guide, your PCL printing might also benefit from following the Print Parameter Optimization Guide. Additionally, you can email the Allevi Customer Success Team at [email protected].