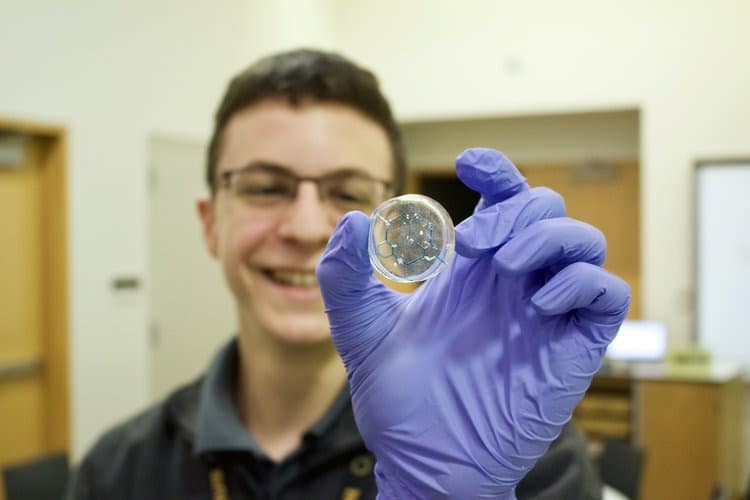 Here at Allevi, we're always looking to the future – how to prepare for future challenges, how to revolutionize and improve on current research and methodologies…but sometimes it's necessary to reflect on the past. We took some time to think about the education experiences that got us to where we are today. Most of us conjured up memories of an impressionable teacher, exciting project, or even an awesome field trip that sparked an excitement for learning and science. We thought to ourselves, "Why not have bioprinting be the seed of students' excitement and learning for the field of bioengineering?" We're excited to announce the launch of The Allevi Academy- the first step in preparing today's students for the regenerative medicine challenges of the future!
We partnered with high school teachers, university professors, and educators across the world to produce the best, most streamlined and accessible curriculum possible to arm teachers with the materials and resources needed to introduce their students to bioprinting.

Through our bioprinting curriculum, students gain experience with cutting edge biotechnology, putting them light years ahead of their peers as they enter college and the workforce. According to the US Bureau of Labor Statistics, bioengineers hold the third fastest growing job in the United States, with a projected ten year growth of 61.7% by 2020. Our curriculum gives students a competitive advantage in this burgeoning field.

The curriculum enables students to develop valuable skills across multiple engineering disciplines. Included activities incorporate coding, computer aided design, engineering drawings and 3D fabrication to produce innovative solutions for situations modeled after real life tissue engineering challenges. From designing and prototyping hydrogel wound coverings, to vascularization channels for organ on a chip applications, students learn to problem solve and think critically- skills that span way beyond the field of bioengineering.
– All inclusive
– Easy to use
– Satisfies Next Generation Science
– Satisfies National Science Education Standards
– Hands on
– Real world applications
– Adaptable

Check out The Allevi Academy and learn how you can prepare students for the future of STEM and provide them with the tools they need to tackle the challenges of the future!

Print Alive, Print Allevi.
By Lauren McLeod, Bioengineer