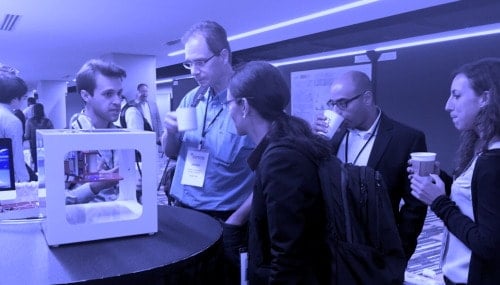 Last week was a big week for bioprinting and tissue engineering. You may have heard that we officially came out of Beta and launched the most advanced 3D bioprinter ever created at TERMIS, we call it Allevi 2. You can check out the amazing design and read more about the specs on our website.
We really could not have built this system without the support of our early Beta clients, you guys have been amazing at getting us the right feedback and making sure that we continue to blow the competition out of the water.  We're happy to be able to embrace new members into our community of pioneers uncovering the greatest mystery of our generation – life.
It was so incredible to see all you interact with Allevi 2 at TERMIS. Our goal at Allevi has always been to create standards and modular systems that can engineer biology to cure disease, eliminate the organ waiting list, revert climate change and push humans to live on other planets. We can't wait to see what all of our old friends and new users will build, now that they have access to the most powerful biofabrication tool and fastest-growing bioprinting community ever created.