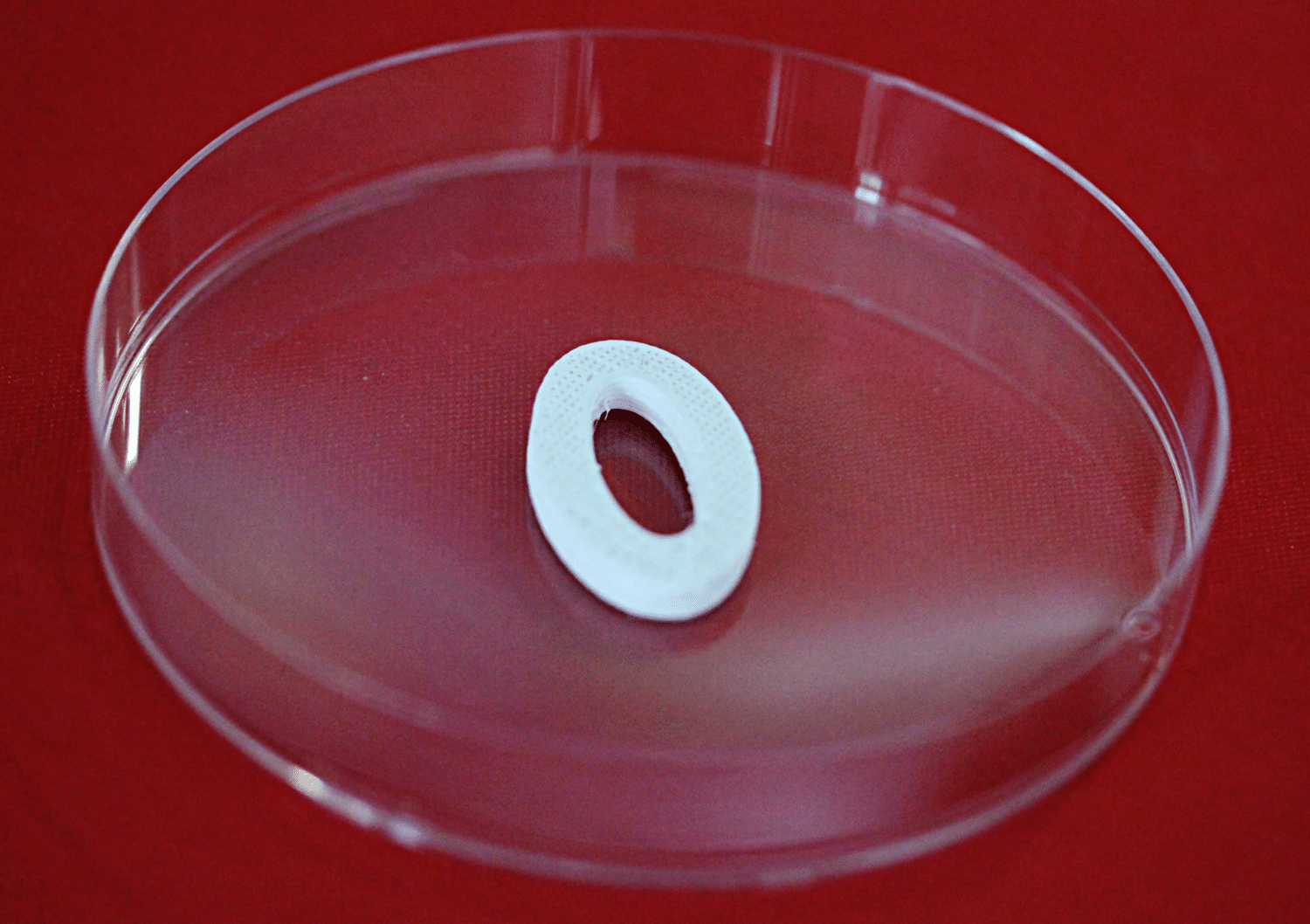 Hyperelastic Bone™ is a biomaterial made by Dimension Inx composed of > 90% hydroxyapatite, the same mineral found in teeth and bones. This biomaterial is printed at room temperature, dries quickly, and can be easily seeded with cells post-print.
Hyperelastic Bone™ offers several unique advantages over existing hard tissue biomaterials. It can be printed at speeds higher than 20mm/s, which is nearly a 10X increase over most bone materials. Despite being mostly mineral, it remains flexible, making it very user-friendly.
One of the biggest benefits of Hyperelastic Bone™ is its ability to be customized. Drug molecules and growth factors can be easily integrated into the material before printing.

Hyperelastic Bone™ can be 3D printed into user-defined structures and handled immediately. The 3D printed materials and structures can then be cut, folded, rolled, punched, and further handled as the user the desires. Being comprised mostly of hydroxyapatite, this is an excellent material choice for hard tissue related modeling, basic science, and engineering research. 
Follow the Hyperelastic Bone™ Protocol to take bone modeling and engineering to the next level.